Celeste Elementary News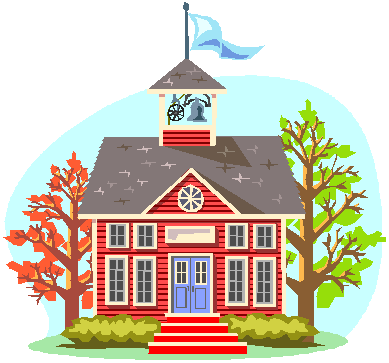 PreK news:
Pre K is busy learning about fire safety. We have learned how to stop, drop, and roll if there is a fire. We have also learned that we should dial 911 if there is an emergency. The children have worked with their families to decide on a meeting place in case there is a fire at home. We are in the process of learning our phone numbers and our addresses.
Kindergarten news:
The kindergarten classes have learned new letters and sounds...for "o", we made octopus and ate them, and for letter "h", we all learned how to Hula‑Hoop! We will have our first Guidance Lesson this Friday at 9:00am. But best of all, we are doing a GREAT job in the AR Program.
1st grade news:
The first grade students have been working very hard on sentence writing. They are not making bare bones sentences any more. Now they are adding where and why to their sentences. We have proudly displayed them in the hall and cafeteria for the Fall Festival. Be sure to stop by Tuesday night to read their super writing.
2nd grade news:
Mrs. Collida's second grade class has thrown out all the rules this year! Her students decided life is so full of things they "can't do"; they chose to focus instead on things they "can do". Instead of a traditional list of rules, students developed a mission statement. They began by brainstorming a list of behaviors that would be good for their class. Then they organized their list into groups of similar items. Finally, they composed a few sentences that covered the main idea of all their thoughts. The result has been a class of caring, considerate children who really look out for each other. They are "caught" helping and complimenting each other all day long. Each morning begins with a reading of the mission statement so it is fresh in their minds throughout the day. This is Mrs. Collida's Second Grade Class's Mission Statement":
"It is our mission to learn in a safe, considerate classroom. We try our best and encourage our friends to do the same. We follow procedures that help our classroom run smoothly so we can learn. We do these things to become better students, friends, and citizens."
3rd grade news:
Third grade has been busy learning about ecosystems in Science. We have been working hard on 2 and 3 digit adding with regrouping. We have had a great time learning about Columbus and fire safety. We also had a visit from Mrs. Clark, and she talked to us about responsibility.
4th grade news:
In fourth grade math we are working on two and three digit multiplication. We also are working on long division. In science we are beginning to discuss bones and how they give our body structure. We will be playing "Simon Says" with the scientific names of our bones.
5th grade news:
This week has been fairly busy for the 5th grade classes. We began with a Fire Prevention program on Monday to end our study on Fire Prevention Week. The Celeste Volunteer Department came to the school and presented a program over fire safety. They also brought a fire truck to show the students what equipment is carried and used to fight a fire. The rest of the week consisted of reviewing our Benchmark tests taken last week, preparing for upcoming six weeks tests, and preparing for Red Ribbon Week next week. Students are excited about the Fall Festival next Tuesday. They have been bringing supplies for the pie throwing booth and decorating the numbered squares for the cake walk with a Halloween theme.